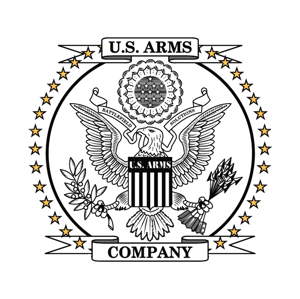 About U.S. Arms Company, LLC
Lightweight, Durable, Accurate. U.S. Arms Company manufactures top quality precision firearms for the enthusiast. The USAC M4 UTAW Gen II Series AR-15 and Azrael Bolt Action Series firearms provide unmatched rifle performance custom to your preferences, whether you're a first-time owner or a seasoned marksman.
The USAC Azrael is an incredibly accurate bolt action line, providing unmatched rifle performance. This series is available in multiple configurations from hunting to PRS, and law enforcement, providing options for a truly unique, accurate production rifle that meets your specific needs. USAC firearms are available with multiple finishes from black anodize to custom Cerakote options. Our patented M-905 Talon Muzzle Brake reduces recoil up to 94% helping you stay on target.
We Specialize in
AR-15 and Bolt Action rifles with special emphasis on lower fitment and precision, Muzzle Brake that reduces recoil up to 94%.
Check Out Our Videos
https://www.usarmsco.com/our-videos/
Location:
Macon, Georgia
Website:
Join EasyExport Today
Exclusively for International Buyers, register today and once your application is approved, you can start buying from this seller. If you still need more information on how we help International Buyers and American Sellers click the links to learn more.

Register with EasyExport in Minutes
Our community of International Buyers is growing fast with our trusted service that allows them to purchase guns, parts, accessories and optics fast and cost-effectively directly from American Sellers.