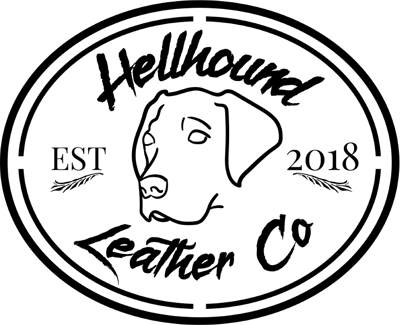 About

Hellhound Leather Co

Hellhound Leather Co is an artisan custom leather shop located in the Utah Rocky Mountains. With over 20 years of leathercraft experience, Hellhound offers only the best in classic western holsters, cartridge belts and a variety of custom gunleathers. Coming from one of the "Cowboy States", our little family business lives by the cowboy ethic and we work hard to bring you the very best in traditionally crafted leather goods. We are deeply passionate about quality and the reputation of our brand and family name, so we cut no corners. Every piece we offer is handcrafted by our team of highly skilled leathersmiths in our small homestead shop and we pride ourselves on American-made materials and quality.
We Specialize in
Hellhound Leather specializes in classic western gunleathers and unique one-of-a-kind custom leather creations. Hellhound offers a wide range of different
Holsters
Cartridge belts
Slings
in the cowboy style for the western enthusiast. Hellhound also offers Western Movie recreations and historic replicas.
Location:
Farmington, Utah
Certifications/Awards/Reviews
https://hellhoundleatherco.com/pages/reviews
5 Star Google Reviews
5 Star Facebook Reviews
5 Star Etsy Reviews
5 Star Website Reviews
Website:

Join EasyExport Today
Exclusively for International Buyers, register today and once your application is approved, you can start buying from this seller. If you still need more information on how we help International Buyers and American Sellers click the links to learn more.

Register with EasyExport in Minutes
Our community of International Buyers is growing fast with our trusted service that allows them to purchase guns, parts, accessories and optics fast and cost-effectively directly from American Sellers.