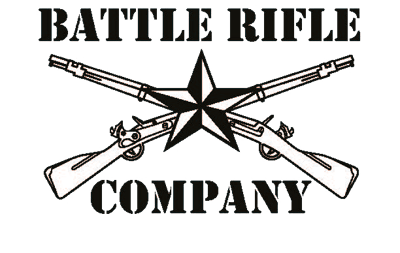 About Battle Rifle
Battle Rifle Company rifles, carbines and pistols are designed with premium products that meet, or exceed, military specifications. Through years of work with international militaries and local/state/national police departments, we have created products that not only outperform the competition, but often cost less and require less maintenance. Every Battle Rifle is made by hand in the USA by former US Military Veterans and test shot prior to export.
Firearms and Parts / Style We Specialize in
Our rifles are Texas made AR15 style firearms. All of our parts are made in the USA and meet, or exceed, mil-spec quality. In addition to our rifles we also provide access to numerous other manufacturers of firearms, optics, silencers, accessories and more. It doesn't stop with product sales either - We provide some of the best custom build and gunsmithing services in the world.
Location:
Houston, TX
Certifications / Awards / Reviews:
To showcase our quality, we fired 10,000 rounds through the same gun continuously in semi-automatic and only had 3 stoppages in a 6 ½ hour period, which makes our result better than
Mil-Spec quality
Website:

Join EasyExport Today
Exclusively for International Buyers, register today and once your application is approved, you can start buying from this seller. If you still need more information on how we help International Buyers and American Sellers click the links to learn more.

Register with EasyExport in Minutes
Our community of International Buyers is growing fast with our trusted service that allows them to purchase guns, parts, accessories and optics fast and cost-effectively directly from American Sellers.